February 23, 2016
For Immediate Release
TSX-Venture: SRA
 Stria Lithium Expands its Clean Energy Market Focus: Appoints Iain Todd as President and Chief Operating Officer
OTTAWA – The Board of Directors of Stria Lithium Inc. (TSX-V: SRA) is pleased to announce the appointment of Iain Todd as President and Chief Operating Officer. His appointment is effective February 22, 2016.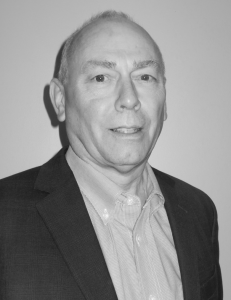 Dr. Todd, a metallurgist and expert in materials engineering is a graduate of McGill University where he earned his Ph.D in Mineral Processing and his M.Eng degree in Extractive Metallurgy. He earned his B.Sc (Honours) in Metallurgy and Materials Sciences at the University of Wales.
During the course of his 30-year career in mineral processing, Dr. Todd served in various senior managerial capacities for nearly 20 years with the Lakefield, Ontario-based SGS Minerals' Hydrometallurgy Group focused primarily on the development of metal extraction and product recovery processes for minerals and metallurgical industries worldwide.
Dr. Todd's process expertise includes the management of lithium development programs for the production of high-grade lithium compounds from hard rock (spodumene or petalite), salar and geothermal sources.
Those new technology projects incorporated lithium sources from both North and South America, including Canada, to produce high purity lithium compounds required for applications demanded by manufacturers in the electric vehicle industry.
"Dr. Todd brings both his technical expertise and leadership credentials in process engineering and business development to Stria Lithium as we expand our business operations to meet current and future lithium market demand," said Stria Chief Executive Officer Gary Economo.
"On behalf of the Board of Stria Lithium, we welcome Dr. Todd's leadership skills as Stria moves to position itself as a niche, low-cost supplier of lithium foil and other technology lithium metals to the clean energy sector," said Mr. Economo.
The changes to Stria's expanded business development activities are reflected in the company's new website at www.strialithium.com
The Company also announces it has granted Dr. Todd 300,000 stock options to purchase common shares of the company at $0.05 a share over a period of five years, pursuant to Stria Lithium's stock option plan.
About Stria Lithium Inc.
 Stria Lithium Inc. (TSX-V: SRA) is a Canadian junior mining exploration company with an expanding technology focus and is also the sole owner of the Pontax spodumene lithium property in Northern Quebec. Stria's mission is to be a reliable, profitable global source for both lithium metal and lithium compound products and process technologies for producing value added lithium products.
Stria's expanded business focus is on the application of in-house developed technologies and processes that lead to the production and milling of lithium metal and lithium metal foil for advanced lithium batteries.
From the production of lithium metal also comes the value added production of: lithium hydroxide; lithium carbonate; lithium fluoride, and; lithium chloride.
Lithium is a critical metal in the universal fight against global warming. It is a core component of Lithium-Ion batteries used for powering electric vehicles and for industrial scale energy storage.
Forward Looking Statement – Disclaimer
 This news release may contain forward-looking statements, being statements that are not historical facts, and discussions of future plans and objectives. There can be no assurance that such statements will prove accurate. Such statements are necessarily based upon a number of estimates and assumptions that are subject to numerous risks and uncertainties that could cause actual results and future events to differ materially from those anticipated or projected. Important factors that could cause actual results to differ materially from the Company's expectations are in our documents filed from time to time with the TSX Venture Exchange and provincial securities regulators, most of which are available at www.sedar.com.
Contact:
Stria Lithium Inc.
Laura Armiento
Investor Relations
613-702-0789